How To Find the Perfect Creative Agency for Your Business
Building a successful brand takes time and effort. Building trust, forging solid relationships and nurturing those relationships with your target audience all require time and effort. Much of that labour is accomplished by ongoing marketing activities, such as effective brand management, content production, staying current on technology and industry trends, and, most importantly, continuously listening to your consumers. Unless you have a dedicated in-house staff, you'll most likely want some assistance in developing and implementing your marketing strategy and content development. There may also be areas of skill and speciality that only collaboration with a creative firm can provide.
Finding the ideal creative partner is similar to dating. It may be time-consuming and difficult, and you may have to go on a few terrible dates before you discover the right match. When searching for the ideal creative partner, it's critical to get to know them not just for their industry experience and specific services, but also for their agency's fundamental principles, personality, and what the process could look like when working together. Finally, your creative agency Brisbane should clearly grasp your goals, have excellent communication skills, and be a reliable extension of your team. The bottom line, working together should be as enjoyable as it is advantageous to the growth of your business.
While investigating agencies, be sure to go through their portfolio to see their previous work and get a sense of their skill level and former clientele. Feel free to contact the companies mentioned and enquire about their experiences with the agency. Examine any testimonials on their website or any evaluations placed on their Facebook, Google, or Bing Business sites. A corporation that continues to hire the same agency year after year indicates a healthy business relationship. If you can narrow down your alternatives ahead of time, you can ensure a more successful and productive encounter later on.
You can better evaluate multiple firms once you've determined some of your most pressing creative and marketing requirements. Not only for meeting project objectives but also long-term corporate objectives. Choosing an agency that best fits your brand, vision, and values is just as crucial as the technical and design skills they can offer. Another important component is trust. You've worked hard to establish your company and brand, so knowing you're in excellent hands is essential. Last but not least, look for a staff that is pleasant to work with.
Entering into a creative relationship necessitates that both sides be upfront, punctual, and comprehensive in their communication efforts. It's also critical to determine whatever mode of contact is chosen straight away: in-person, email, phone call, or video conference, as well as who will represent and handle the tasks at hand. Creative consultations should be more akin to campfire discussions. A place to find the greatest in cooperation and creative ideas, as well as a terrific opportunity to meet new people.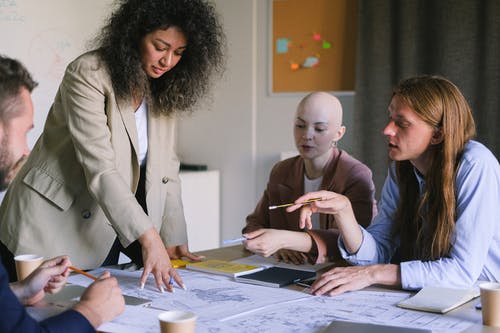 Everything your creative agency creates should be based on a thorough grasp of your company, its goals, and its vision. Through a discovery or strategy session, ensure they have a robust process in place that asks the proper questions to learn more about your organisation, audience, rivals, channels, and business goals. Will they provide suggestions for alternative ideas or services you might not have considered? Using the knowledge gleaned during discovery and strategy meetings is critical to the success of the design phase, ensuring that your overarching goals are met through development. Being a real goal achiever means that your company's growth is its top priority.
Strata management, also known as property management or homeowners' association management, plays a pivotal role in the efficient and harmonious...